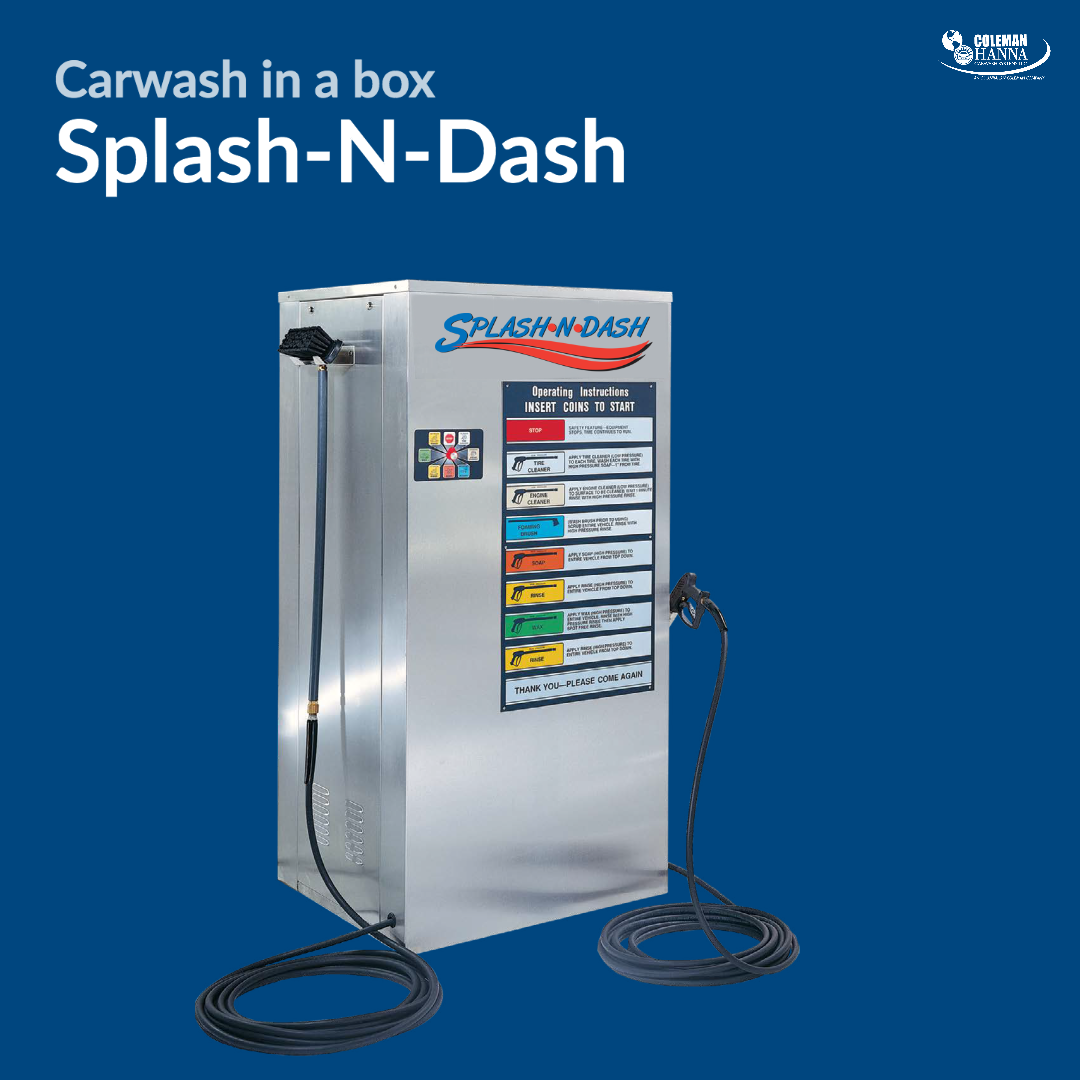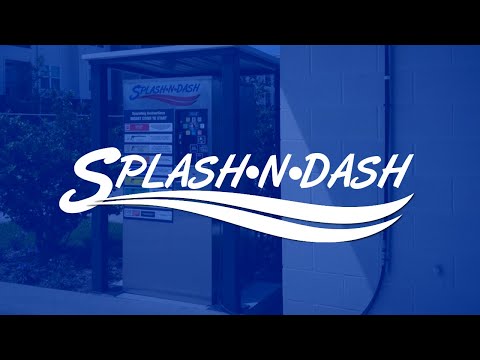 Splash-N-Dash - Self-Contained Car Wash
---
The Splash-N-Dash is a single bay self-contained self serve car wash system,that offers a wide variety of features.
Splash-N-Dash is a single bay self-contained car wash. The Splash-N-Dash Self Serve System is essentially a "Car Wash In A Box" with the pump stand self contained in a stainless steel cabinet with the in bay tools attached to the outside for customer use. It offers a wide variety of features including low pressure tire/engine cleaner using a special cutting solution to remove oxidized tire film and strips away engine grease and grime. High Pressure Wash ensures thorough cleaning, a soft-bristled foaming brush scrubs away hardened road scum. High pressure crystal clear water for a clean rinse. Finally a High-Gloss Wax to preserve and protect the finish. The equipment arrives pre-wired and plumbed, is fully assembled and ready to install wherever electrical power and fresh water connections are available. The stainless steel cabinet ensures all weather performance in any climate providing corrosion resistant, maintenance free care.
International models available.
The Mini Car Wash for Many Locations!
Marinas                                                   
RV Parks
Beaches
C-Stores
Apartments
Car Rental
Auto Dealerships
Car washes
Laundromats
and More!
All stainless steel cabinet
Trigger gun and hoses (45 ft)
3 HP - 3 PH electric motor
Model CAT 5CP2120 pump,
4.0 GPM/1000 PSI
34" W x 32" D x 70" H
220 Volts 50/60 cycles
Shipping weight: 775 lbs.
Coin/token security box
Countdown timer
Foaming brush
Freeze prevention system and insulated cabinet
Dual 180 degree top mount booms
360 degree overhead boom
Single phase
180 degree wall mount boom
3000 watt submersible heater
Pre-soak system
Bill acceptor
Credit card reader
Spot-free