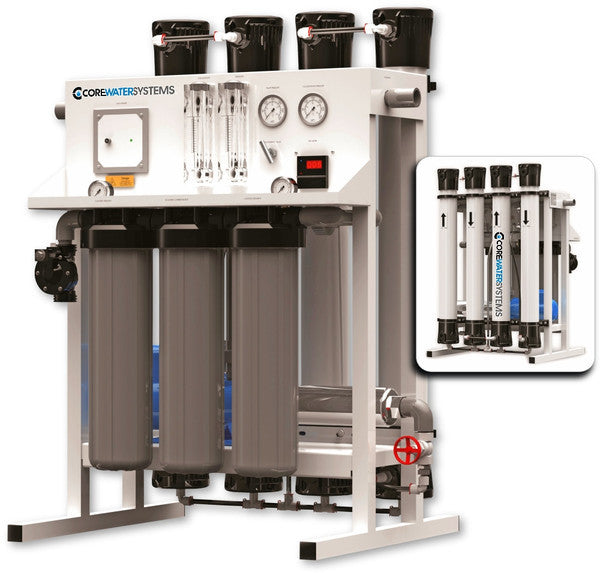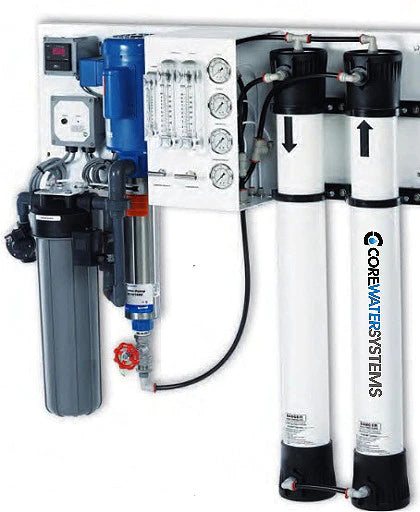 Spot Free Water System
---
Core Water System's SF Series, Spot-Free Water Production and purification, Systems are designed and manufactured for Automotive Dealer Ships, Rental Car Agencies as well as commercial and light industrial applications.


Wall-Mount and Portable Spot-Free water systems are available upon request. 

The simple, high quality and proven design of Core Water System's SF Series Water Systems have become known as the go to, turn-key, cost effective, reliable Spot-Free water production solution where demand and extended service life is a must.
BENEFITS:
Produces 100% Purified "Spot Free Water" On Demand

Eliminates hand-drying saving time while cutting labor cost

Low Cost Per Gallon Compared to (DI) deionization or DI Tank Exchanges 

Engineered for Capacities Ranging From 4000 to 7000 Gallons Per Day

Designed for Overall High Performance

Pre-Plumbed, Wired and Assembled – Turn Key

Compact Space Saving Expandable Design

Lightweight and Non-Corrosive Aluminum Frame

Ready for Immediate On-line Service, with minimal set up

Economical - Low Maintenance and Operation Costs

Easy Maintenance and Servicing and Monitoring of Performance

Fully Equipped, Customizable

Numerous Options and Upgrades To Suit Most Applications

Fully Factory Tested and Preserved

Quality Brand Name Components

CE Compliant