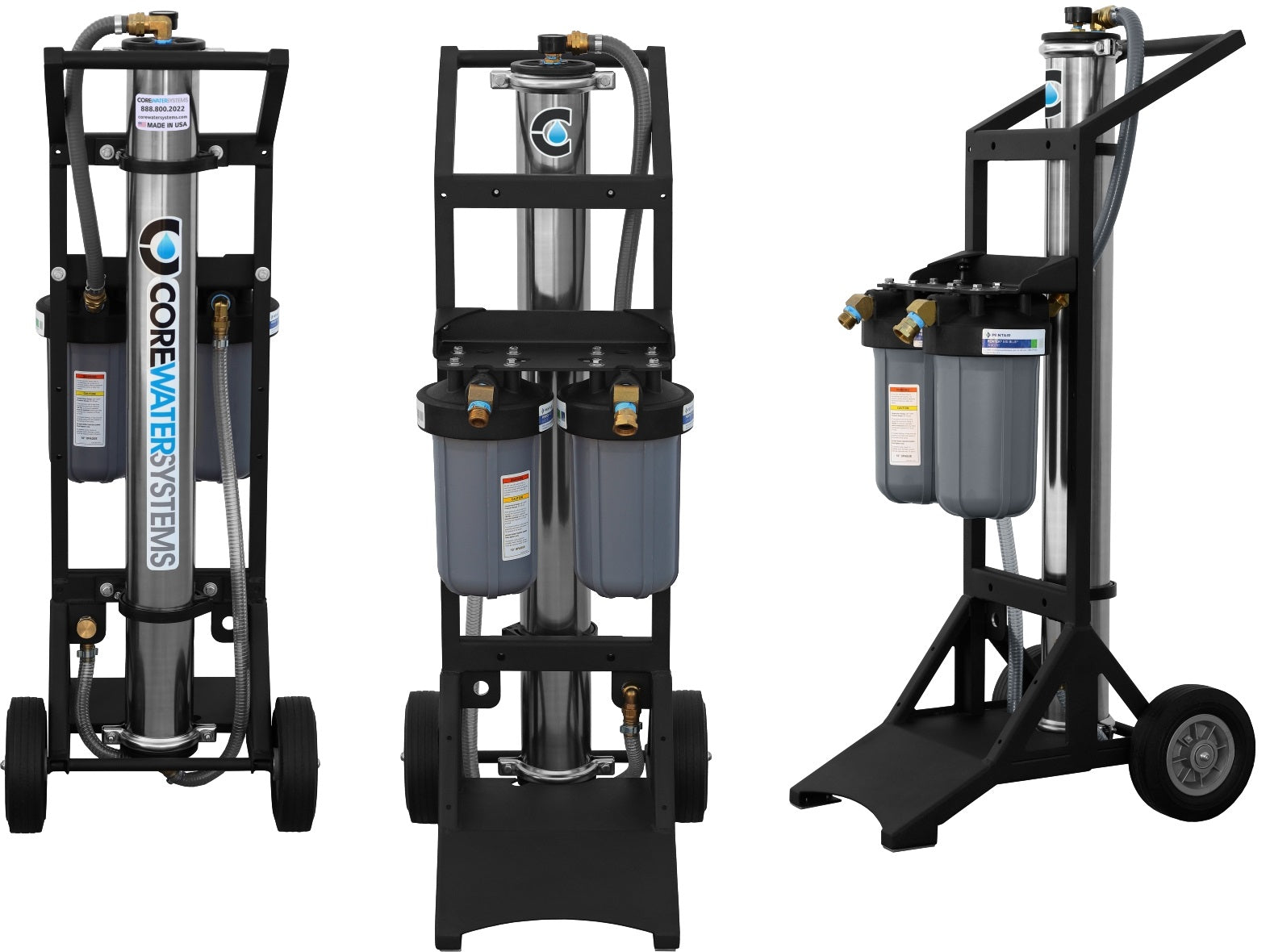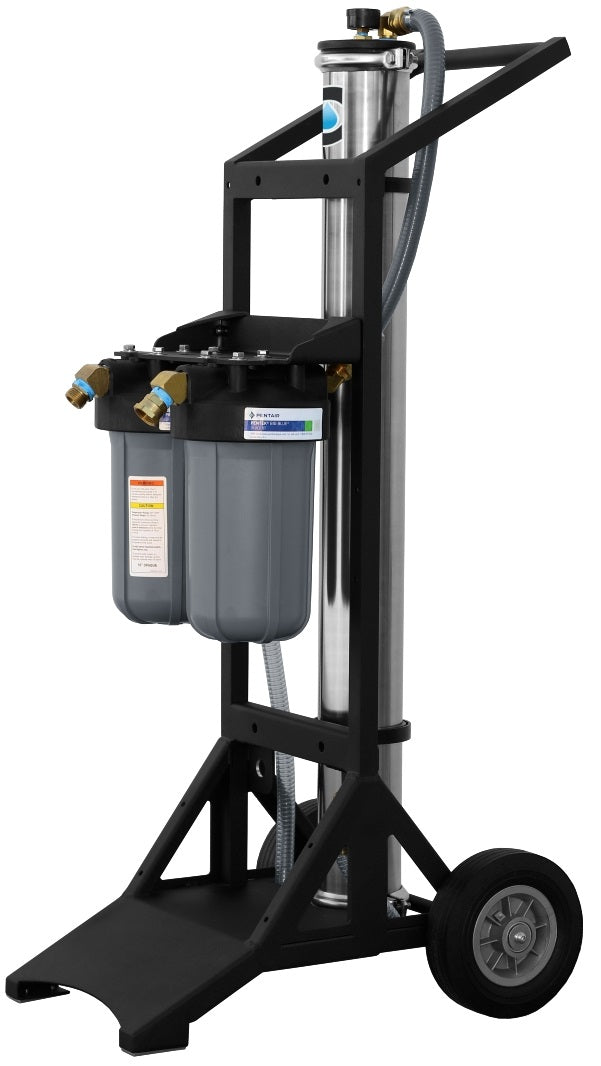 Core Water Systems, CWS-200 - Portable Water-Fed RO DI Window Cleaning System
---
Looking for replacement parts? Click here
"FREE SHIPPING"
The CWS – 200 is engineered to produce, ultra pure, spot-free water on demand and processes up to 19,500 gallons of water before having to replace the carbon block filter.  The DI filter is replaced as needed.  The carbon and deionizing (DI) filter are replaced at minimal cost. The life expectancy of the membrane element is 3 to 5 years when recommended maintenance is followed.

The production capacity, ranges up to 2500 gallons per day depending on incoming water pressure. Our portable design allows for easy mobility and connection to water fed poles and is designed for cleaning windows and solar panels.

Our CWS-200 is engineered to produce a high volume of pure to ultra low TDS/Spot Free Water, without the use of electricity. This product is excellent for window cleaning, solar panel cleaning and many other professional uses. 
STANDARD EQUIPMENT

Industry Leading 4x40 membrane PVC

Membrane Housing

5x10 Carbon Filter

4.5x10 DI Cartridge

Powder Coated Aluminum Frame 

0-100 Pressure Gauges

TDS meter 

BENEFITS

No Electricity Required

User Friendly

Low Operation Costs 

Completely Portable

Easy to Maintain and Service 

Lightweight 

Environmentally safe
Operating Parameters
Product Flow
0.8 GPM
1 GPM
1.4 GPM
Drain Flow
3 GPM
3 GPM
3 GPM
Feed Pressure
45 PSI
60 PSI
80 PSI
4.5"x20" Carbon Block Life
19,500 Gallons
18,500 Gallons
17,500 Gallons
Connections
Feed 3/4"
Product 3/4"
Drain 3/4"
Dimensions
2.0"L x 18"W x 4.0"H
4"x40" Membrane Element
Life Expectancy 3-5 years
Test Parameters
Feed TDS 425 PPM
Typical Rejection 98.5%
Typical Product TDS 0,0 to 7.8 PPM
Looking for replacement parts? Click here