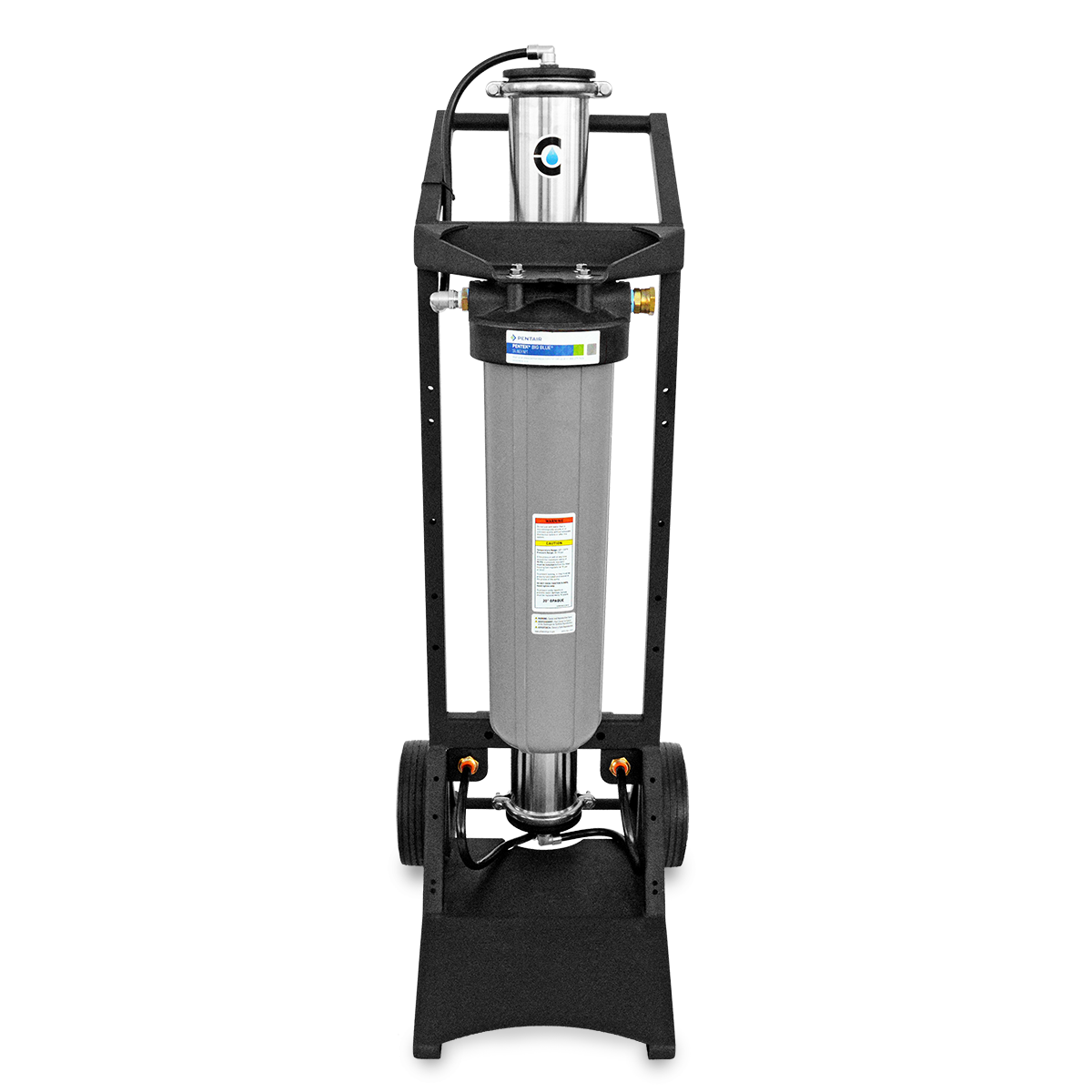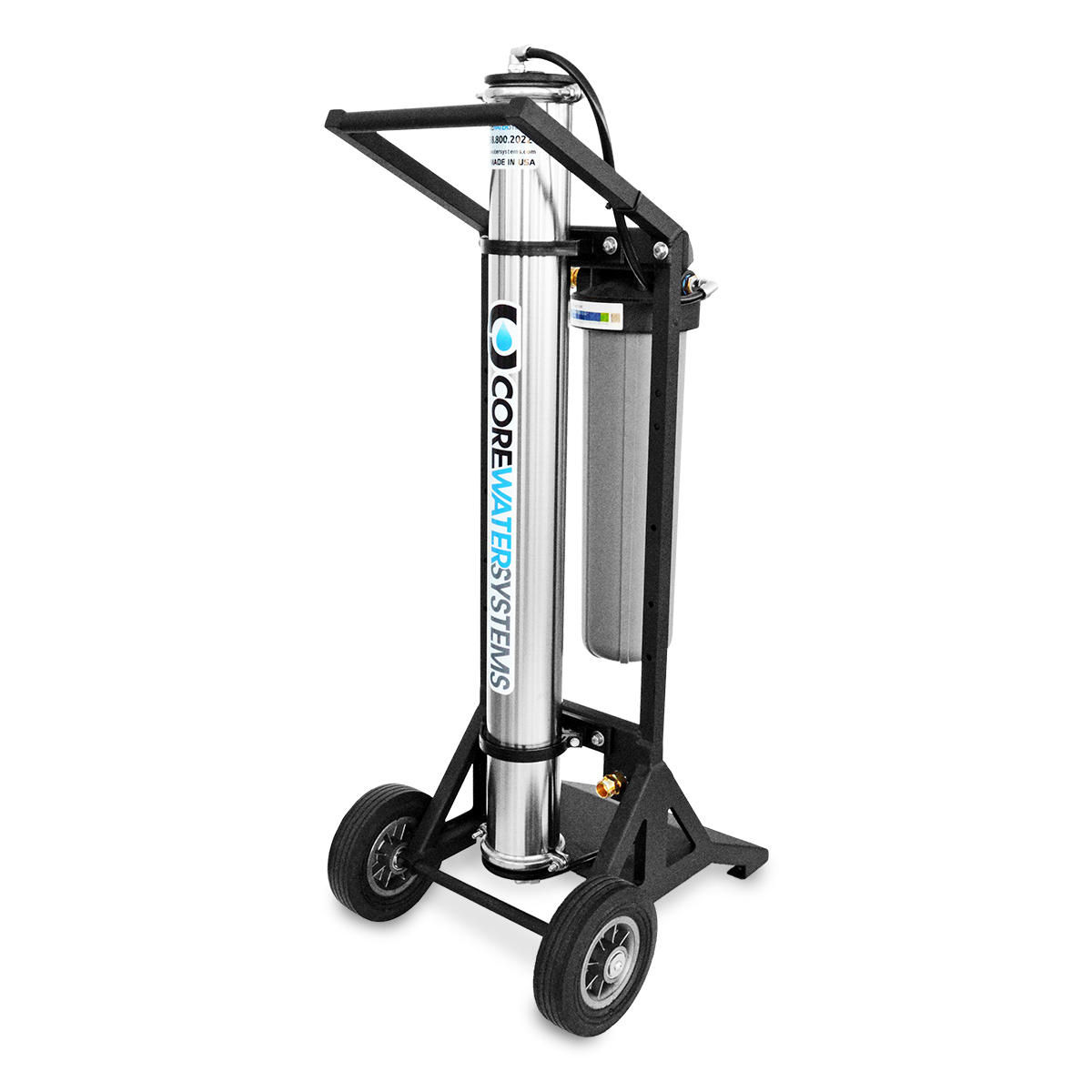 CWS-100
---
Looking for replacement parts? Click here
The CWS-100 is a durable compact and portable spot free, water purification system engineered to process up to 39,000 gallons of water and produces ultralow TDS spot free water before having to replace the carbon block filter at minimal cost. The life expectancy of the membrane element is 3 to 5 years when recommended maintenance is followed.
The production capacity ranges up to 2500 gallons per day, depending on incoming water pressure. Our compact portable design allows for ease of mobility and can be connected to a water storage tank and then used in conjunction with a pressure washer as needed.
The CWS-100, spot free water system operates off normal tap water pressure and filters water by reverse osmosis and does not use Deionization (DI). Reverse Osmosis water is the least expensive to produce per gallon, and leaves the best looking surface as opposed to DI, which can dissolve waxes, etch or corrode metal surfaces, and cloud paint jobs. This product is excellent for professional spot-free window and solar panel cleaning, automotive, marine and aviation detailing and car wash use.  Surfaces dry spot free without hand drying. Simply attach a garden hose and you are ready to produce 100% spot free water. 
 Benefits



Produces 100% Spot-Free Water

Low Operation Costs

No Electricity Required

Portable Modular Design

Easy to Maintain and Service

Environmentally Safe

Quick Return on Investment

Standard Equipment



Industry Leading 4x40 Membrane Element

Industry Leading 4.5x20 Carbon Block Filter

0-100 Pressure Gauge

Handheld Electronic HM Digital TDS Meter

Powder coated Aluminum Frame
Operating Parameters
Product Flow
0.8 GPM
1 GPM
1.4 GPM
Drain Flow
3 GPM
3 GPM
3 GPM
Feed Pressure
45 PSI
60 PSI
80 PSI
4.5"x20" Carbon Block Life
39,000 Gallons
37,000 Gallons
35,000 Gallons
Connections
Feed 3/4"
Product 3/4"
Drain 3/4"
Dimensions
2.0"L x 18"W x 4.0"H
4"x40" Membrane Element
Life Expectancy 3-5 years
Test Parameters
Feed TDS 425 PPM
Typical Rejection 98.5%
Typical Product TDS 7.8 PPM
Looking for replacement parts? Click here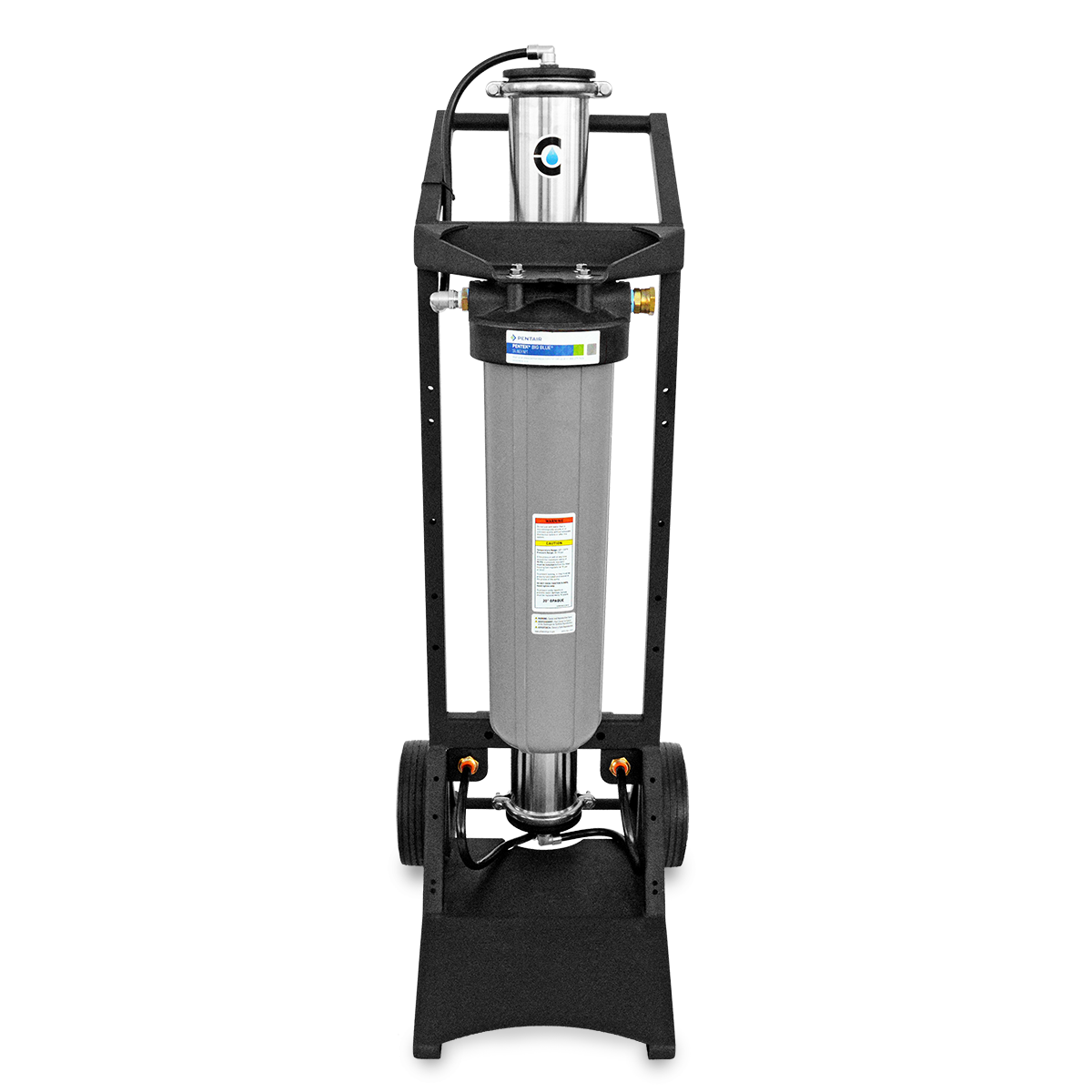 CWS-100
Sale price

$2,860.00 USD
Regular price
(/)